But great things happen all at once.
Aunt Beck, Dad, Emrys, Grandma, Me, Adelia
Y
et another morsel of wisdom from my youth. And it really seems to be the case of my life right now. Lots going on. So much
GREAT
news to report.
T
he first, and probably the most major, is that my father is FINALLY on board with this project. We've been on a "don't ask don't tell" basis for a matter of months. He just has such a hard time grasping that this baby won't have any biological relation to him. He always wanted a son... and then a grandson... and got neither. So he's terrified this will be a boy, an heir, and I'm just going to "give it away."
W
ell yesterday he FINALLY came around. We talked about the surrogacy, and specifically about this match, for almost an hour. It really makes my heart happy. It makes me feel so good to now have 100% support. And I think little buds of pride are blossoming in his heart too. Which is good. I think this is something to be proud of.
M
ore great things? Our match meeting was APPROVED. So we will be traveling back to Los Angeles on Friday the 26th to meet this amazing couple. I talked with the GG team yesterday about travel arrangements and flights. I expect to have some kind of ticket information later today. WAHOO.
I
've been thinking a lot about what first impression I want to make. I have already ordered a little token to give the couple. I OK-ed it with the staff at GG, and I'm told I even provoked a few tears with it. :) Not that I like to make people cry.... but that made me feel good. I've already got my match meeting outfit picked out. But I might need new shoes... any excuse, right?
Rialto Beach on "Our Coast"
M
ore great news? We're going to the coast this weekend. Scratch that... in about 9 hours. It's been awhile since we've been to the coast so I'm pretty excited. We aren't going to La Push, it's a new beach town. While I am excited for a new adventure in Long Beach (WA, not CA) I always find it a bit hard to get too excited over anything that isn't "our" beach. It'll likely be late May or Mid June before we can get back to La Push though, so I'm just going to make the most out of this beach for right now. Hope it's not like Ocean Shores. That place was horrible.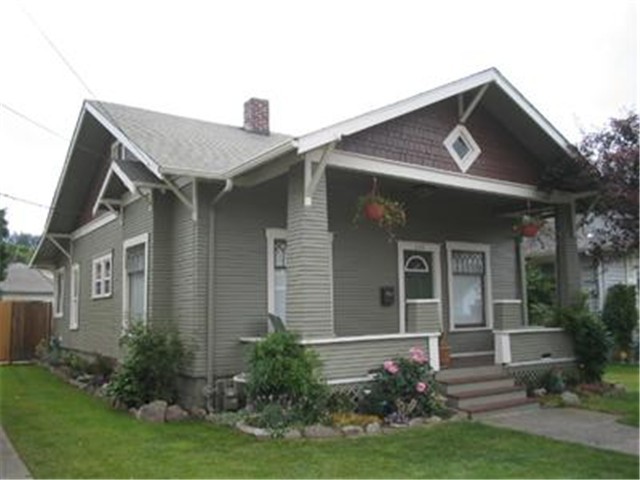 One of the places I like
L
ast thing that has me excited today? Chris and I have decided to push our house hunt outward. Probably my best friend in Washington lives in Renton and has been trying to get us to explore her neck of the woods since before we moved here. It's SUCH a commute... but we're finding that in Renton we can actually afford to buy a house instead of a condo. In fact, prices are so nice that when you consider we won't take more than 1400 sq. ft (in fact we'd really like to keep in below 1200) we can even afford a house with a view. That means no 400-600 a month in HOA dues... and the only compromise is a commute. Which sucks. But, we can go ahead and get an RV and I can put a tanning bed in the basement. (Don't judge me. Have you ever seen a pale native american? It's scary when I let the German genes wash out my olive skin tone.)
S
o lots of good things. All at once. I find myself missing grandma desperately these days. I wish I could physically hear her cheering me on as opposed to only feeling it in my heart.